HUAQING
AGRICULTURAL MACHINERY TECHNOLOGY
Jinan Huaqing Agricultural Machinery Technology Co., Ltd.
  Jinan Huaqing Agricultural Machinery Technology Co., Ltd . is located in the north of the Yellow River,adjacent to Jinan International Airport, east to the wide and smooth 248 provincial highway, south to 220 National Highway and Jiqing Expressway. Founded in 2010,the company has a registered capital of 5.5 million yuan. It has a group of experienced team members with installation,commissioning and after-sales services. It can provide a variety of equipment products for customers in the garlic machinery planting and processing industry. After years of experience and accumulation, Constantly exploring,the company has cutting-edge research and development technology , strong resource system , advanced management concept,and perfect after-sales service. We are based on providing customers with overall solutions , so that you can solve them.
  Jinan Huaqing Agricultural Machinery Technology Co., Ltd . is a comprehensive technology innovation company with mechanical equipment manufacturing , R&D and processing , integrating science, industry and trade . The company has advanced production equipment and exquisite workmanship . It has invested in a series of international advanced production lines . The company mainly produces garlic planting machinery,vegetable machinery , garlic sorting machine, garlic deep processing machinery, agricultural and sideline products and Chinese herbal medicine processing and drying machinery . Machining research and production. The products produced by our company include : garlic seeding machine,garlic splitting machine ,garlic harvesting machine , garlic drying oven, garlic peeling machine, belt type flow drying machine, garlic slice, peanut, pepper,ginger and other drying oven, garlic Root cutting machine, fresh garlic root cutting machine, dry garlic peeling machine, water machine, dicing machine,stainless steel automatic bleaching machine,automatic feeding slicer, garlic powder processing, granulator, Mill, hoist, automatic feeder, garlic mesh bottom,garlic flap vibrating screening machine,garlic grader,water peeling machine, vegetable washing machine, stainless steel blanching pool, carrot washing machine,washing dish, tofu skin Machines, flat belt conveyors,flatbed trucks, push trucks,etc., and custom-made various non-standard dewatering equipment.
  At present, the company has established a full-scale mechanized research and development center for garlic , and cooperated with Shandong Agricultural University to establish a scientific research base. The precision self-propelled garlic planter developed by our company is the first product of Shanghe County to apply for international patents. The company has 26 independent intellectual property rights , and set up a research and development center to develop new products in real time for the market. At present , our company undertakes three provincial-level R&D projects, two municipal-level R&D projects, and one county-level poverty alleviation project. In 16 years , he was awarded the title of " Jinan Famous Brand ".In 17 and 18 years ,he was awarded the title of " Contract-abiding and Credit-worthy Enterprise ", the title of Consumer Satisfaction Unit, the Certification of Intellectual Property Management System, the Silver Award of International Equipment Manufacturing Expo and the Qilu Bank Cup Award.I have been invited to participate in the recording of my love inventions three times. I was promoted by CCTV and Shandong Agricultural Science Channel, and cooperated with Shandong Agricultural University, Shenyang Agricultural University and Heilongjiang August First Land Reclamation University. In recent years , the company has formed a relatively strong technical force through school-enterprise cooperation and self-cultivation. It has a relatively complete technology development system, strong innovation capability and strict quality management system. It introduces modern management methods and concepts for the company. Development has laid a solid foundation.
  Under the new situation of market competition, the company has improved and implemented the modern enterprise system, with the guiding ideology of "Efficiency, Honesty and Excellence", adhering to the enterprise spirit of "industrial rejuvenation and forging ahead", vigorously promoting management, technology, service and brand innovation. In order to promote technological progress as the main direction, constantly update concepts, seize opportunities, innovate management, and follow up on social development.
  Our company adheres to the business tenet of "Customer is God, quality is life". Based on the principle of "sincerity-oriented, first letter", we constantly improve the comprehensive performance and service quality of our equipment, and we are trusted by users in terms of reputation. The technical parameters of our products are all up to or higher than the national standards. All products are strictly inspected before leaving the workshop to ensure the quality of the products, so that users can buy them with confidence and use them at the lowest price. Timely best service.
  Open-mindedness, continuous innovation, teamwork, and the pursuit of excellence are our core values. These have penetrated into the hearts of each of us. It is the internal driving force that we have come to today. It is our solemn commitment to face tomorrow, and we are joining the world. To create the cornerstone of the future belief.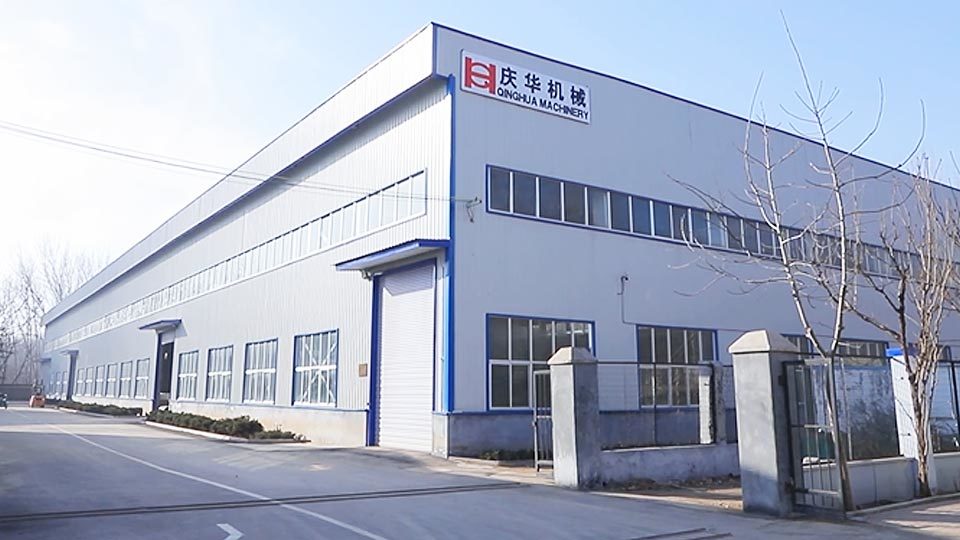 Company establishment time
Company registered capital
Number of company employees
Cumulative customers served